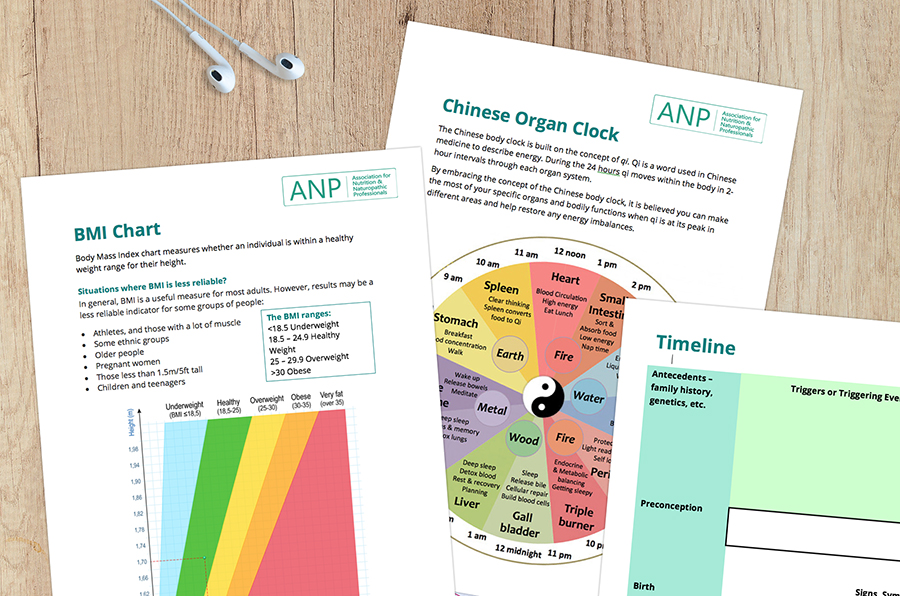 Do you want to have access to hundreds of clinical handouts, recipe plans and clinical documents (saving you hundreds of hours)?
Your job is to educate your patients on the 'why' behind your recommendations… which is why The ANP has put together 'Clinic in a Box'
Starting up a busy practice takes time and effort. Many practitioners find that writing up intake forms and advice sheets take up time they would rather spend on building their business.
To help practitioners save time, ANP is delighted to launch the ANP "Clinic in a Box" written by several naturopathic practitioners in the UK and Ireland.
Clinic in a Box is a digital set of 184 clinic advice sheets that include intake forms, MYMOP, referral templates, Welcome Letter templates, Dietary and Lifestyle advice sheets, and therapeutic menu plans and recipes.
Clinic in a box is normally £295.00, but is now available for £95 for members and £140 for non-members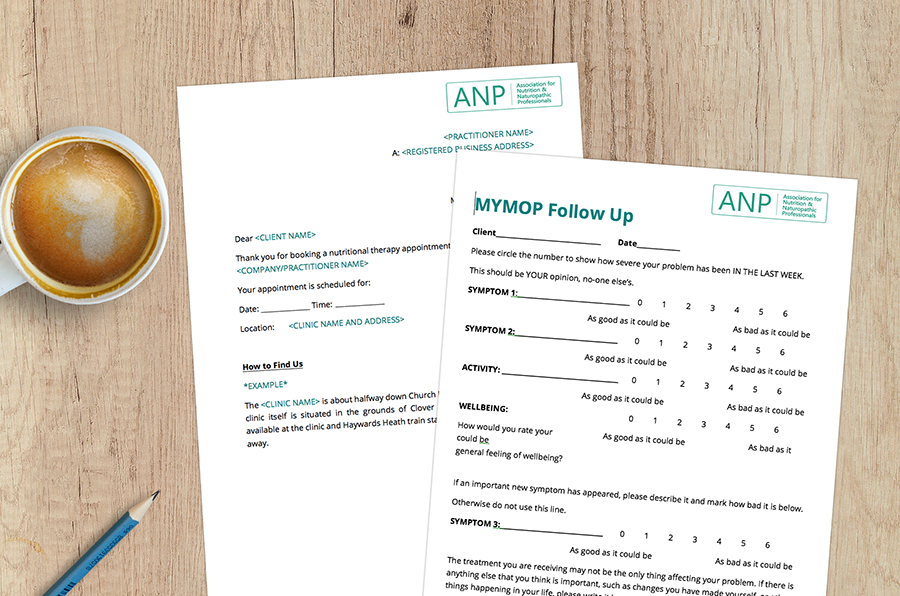 1. ADHD – A Naturopathic Approach
2. Alkalizing Diet – An overview
3. Arginine Foods
4. Basal Body Temperature – How To
5. Betaine HCL
6. Blood Sugar Control – An overview
7. Breast Feeding Suggestions
8. Breathing Exercises
9. Calcium Sources
10. Cancer Dietary Information
11. Castor Oil – How to
12. Cleansing Overview
13. Coffee Substitutes
14. Colic-handout
15. Dairy-Free Diet
16. Daycare Illness
17. Detoxification – What is it?
18. Diet Diary
19. Dry Skin Brushing – How to
20. Dysbiosis & Absorption
21. Egg Free Diet
22. Environmental Exposure
23. Epsom Salt Bath – how to
24. Exposure Questionnaire
25. Food Additives
26. Food and Supplements during Pregnancy
27. Gluten-Free Guidelines
28. Gluten-Free Vodka
29. Glycemic Index
30. Health Promotion Plan
31. Histamine Foods
32. Homeopathy
33. Lectin Safe Food
34. Meal Plan & Dietary Suggestions
35. Meal Plan Template
36. Meal Plan Vegetarian
37. Milk Sensitivities
38. Nausea and Vomiting of Pregnancy
39. Organic Food
40. Simple Diet for Dysbiosis
41. Sleep Requirements
42. Stellar Smoothies
43. Sunday Night Food Preparation
44. TCM Kidneys
45. Travel Recommendations
46. Vegan Handout
47. Vegetarian Protein
48. Wet Socks
+50 more clinical handouts of various topics in Natural Medicine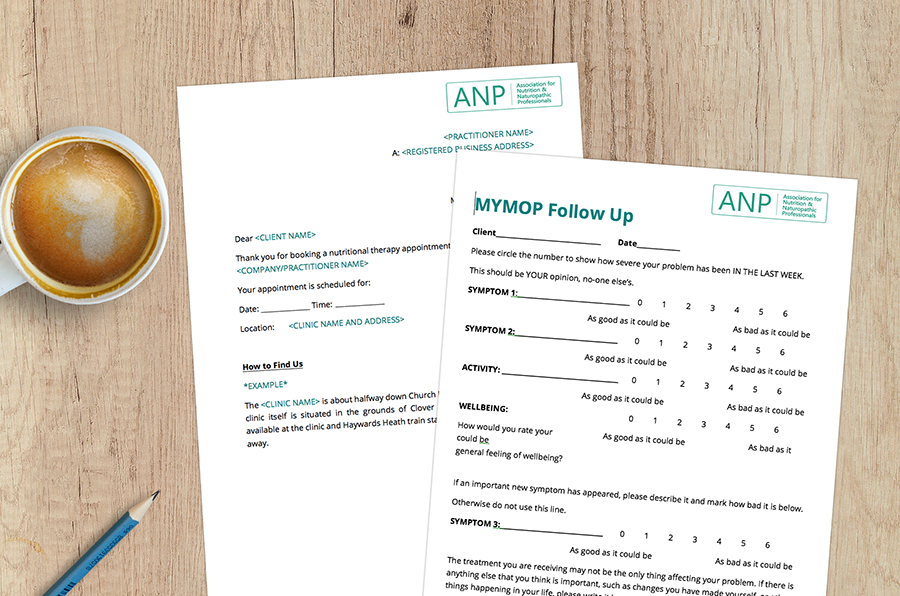 All the handouts have been formatted in word so they are fully customizable and ready for you to adapt and put your logo on 🙂
Grab this bundle for £95 for members and £140 for non-members
Your time is better spent finding new patients, marketing your practice and building content that helps to bring people through the door.
Every template is customizable for your branding and content updates.
This is the ultimate starting point for your practice, or for those who simply do have enough time to develop and write their own handouts!