Women's Health & Hormones
Saturday 17th July, 2021
9.30am -11.30am –  Fertility: Genetics & The Environment (Leah Hechtman)
Improve fertility outcomes with naturopathic solutions.  How to address the delicate balance of genetics and environmental factors.
12 -1.30pm – Ovulation Matters (Lara Briden)
Discover why ovulation is not just about baby making. Clinic-focused solutions for amenorrhea, anovulation, and alternatives to hormonal birth control. 
2.30 -4pm – The Reproductive Microbiome (Leah Hechtman)
The importance and balance of the various microbiomes within the male and female body. Strategies to optimise microbiome health for fertility and the health and wellbeing of the foetus and infant. 
4.30 -5.30pm – Naturopathic Solutions for Menopause (Jill Davies)
Practical protocols to support peri, menopause and post-menopausal clients
Sunday 18th July, 2021
9.30am -11.30am – Hormones & The Brain (Lara Briden)
Explore the many ways that female hormones affect the brain including histamine activation, neurosteroid sensitivity, PMS, PMDD, perimenopause, and the long-term risk of dementia.
12 -1.30pm – The Truth about Endometriosis (Leah Hechtman)
New theories into the immunological and microbiome influence of Endometriosis. How practitioners can unravel the complexities of this condition and support their clients.
2.30 -4pm – Navigating PCOS (Lara Briden)
A deep dive into the 4 types of PCOS, including differential diagnosis and misconceptions for PCOS and hypothalamic amenorrhoea.
4.30 -5.30pm –  Understanding Premature ovarian failure (POF) (Leah Hechtman)
Emerging research and clinical interventions to support our understanding of the key factors that mediate and drive Premature ovarian failure (POF)/ POI.
When
Start: 17th July, 2021 10:00
End: 18th July 2021 18:00
Where
CNM, 25 Percy Circus
London
WC1X 9EU
Tickets
ANP Members Early Bird

 Full Weekend – £150.00

ANP Members Early Bird

 Saturday   £75.00

ANP Members Early Bird

 Sunday   £75.00
Non ANP Members Early Bird Full Weekend – £295.00
Non ANP Members Early Bird Saturday  – £150.00
Non ANP Members Early Bird Sunday  – £150.00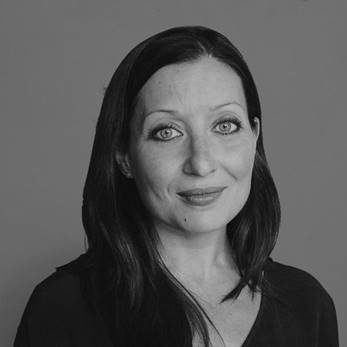 Leah Hechtman is a Naturopath, university lecturer, keynote speaker, author and educator.
Leah holds an MSc in Reproductive Health Sciences and Human Genetics from the University of Sydney. She is a PhD candidate at the School of Women's and Children's Health at the University of New South Wales and also holds a Bachelor of Health Science in Naturopathy. Leah is the author of Clinical Naturopathic Medicine, a foundation clinical text integrating the traditional holistic principles of naturopathic philosophy with the scientific rigour of evidence-based medicine (EBM). This textbook is now a core resource for naturopathy teaching colleges globally.
In her clinical practice, she works in the area of male and female reproductive health and fertility disorders.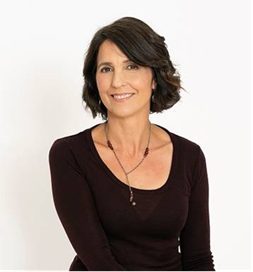 Lara Briden first worked as an evolutionary biologist at the University of Calgary before qualifying as a naturopathic doctor from the Canadian College of Naturopathic Medicine in 1997. She then moved to Sydney, Australia in 2001, where she had consulting rooms and helped thousands of patients with period problems such as PCOS, PMS, endometriosis, and perimenopause.
Informed by a strong science background and more than twenty years with patients, Lara is a passionate communicator about women's health and alternatives to hormonal birth control. She lectures widely throughout Australia, New Zealand, and the US and is the author of the bestselling book Period Repair Manual, published by Pan Macmillan. The book is a manifesto of natural treatment for better hormones and better periods and provides practical solutions using nutrition, supplements, and natural hormones. Now in its second edition, Period Repair Manual has been an underground sensation and has worked to quietly change the lives of tens of thousands of women around the world.
Lara currently lives in Christchurch, New Zealand and is an avid walker .
Jill Davies is a qualified Herbal Practitioner, Naturopath, botanist and horticulturist with over 40 years experience. She has trained and mentored herbal students for decades and written books on herbal medicine and naturopathy. She is presently Co-Director of her company Herbs Hands Healing which was established in 1978. Jill initially grew organic herbs for use in her clinic at a time when organic herbs were impossible to purchase in the UK. Jill was previously the Vice-Chair of the Association of Master Herbalists and held a committee position for many years on the European Herbal Practitioners Association.
Jill co-wrote the course 'Herbs for Everyday Living' at The College of Naturopathic Medicine and currently teaches Materia Medica with live plants at Kew Gardens. She has now retired from clinical practice but still runs an 'advice line' at her company and regularly shares on social media. Her 15 published books are now out of print but remain online to browse at Herbs Hands Healing.