The Annual ANP Naturopathic Summit
Functional Neurology, Cognition and Brain Health
16th & 17th September 2023
College of Naturopathic Medicine, London, UK
Welcome to ANP's largest event of the year
Learn from the experts: experts in the field of naturopathy will be sharing their knowledge with you.
Gain new clinical skills: Focused on providing actionable advice and insights that you can incorporate into your practice straight away to get better results.
Support your clients: This event will cover the latest research and clinical pearls in Functional Neurology, Cognition and Brain Health
Speak to Exhibitors: Speak directly with the best practitioner companies about testing, supplements and products.
Delicious Food + Goody Bag: Enjoy a healthy lunch and snacks, and get the latest specials in your ANP summit Goody Bag.
Mingle with colleagues: It's been a while since we all got together and caught up properly! Let's have fun!
All Tickets Include:
Access to cutting edge CPD.
Healthy Lunch + drinks + snacks.
Goody Bag worth up to £150.
Handouts or slides for each presentation.
Community networking with colleagues & exhibitors.
Discounts and education from partners on using supplements, herbs and tests in practice.
£130 for Members / £195 for Non-Members
Not a Member?
Our Speakers
Our speakers include some of the best UK naturopathic practitioners who have been incorporating nutritional and herbal medicine, functional medicine and other modalities into their successful practices. Learn from their experience and have your questions answered in Q&A sessions following their talks.
Saturday 16th September:
9:00am – 9:30am – Registration
9:30am – 11:00am – Lucinda Miller
11:00am – 11:30am – Refreshments & Exhibition
11:30am – 1:00pm – Dr. Damien Downing
1:00pm – 2:30pm – Lunch & Exhibition
2:30pm – 4:00pm – Dr. Venita Patel
4:00pm – 4:30pm – Refreshments & Exhibition
4:30pm – 5:30pm – Lisa Smith
Sunday 17th September:
9:00am – 9:40am – Exclusive Breakfast (Time to be confirmed)
9:40am – 10:10am – Registration
10.10am – 11:10am – Dr. Erik Reis
11:10am – 11:40am – Refreshments & Exhibition
11:40am – 12:40pm – Dawn Waldron
12:40pm – 2:00pm – Lunch & Exhibition
2:00pm – 3:00pm – Alessandro Ferretti
3:00pm – 3:30pm – Refreshments & Exhibition
3:30pm – 4:30pm – Peter-Jackson Main
Our Gold Exhibitors

Pharma Nord
Pharma Nord is a leading manufacturer of nutritional supplements and a trusted name amongst practitioners for 30+ years. Pharma Nord products are manufactured under Danish pharmaceutical quality control, with an emphasis on bioavailability, safety and scientific documentation. Pharma Nord is an established name in practitioner education, known for CPD certified events including seminars and webinars.

Pronuvia
AIC Therapy (Antiorbital Ionic Calcium) provides ionic calcium intake to trigger a cascade of hormonal responses that reverse cellular calcifications, resulting in the ideal body pH, optimum Oxygen delivery, reduced autoimmune response, and reduced chronic inflammation, which helps healthy cells fight back diseases including cancer, neurodegenerative diseases, and heart diseases.
Our Silver Exhibitors
We've partnered with EventBeds™ by NuBreed Hotels to offer a complimentary VIP Concierge Service for this year's event accommodation.
You will find exclusive deals at localised hotels with savings up to 30% and benefit from dedicated support, provided by a team of event & travel professionals.
We'd recommend to book soonest through the ANP Summit EventBeds VIP Concierge page below or you can contact their Concierge Team directly at contact@nubreedhotels.com or +44 (0)114 299 3444 with your requirements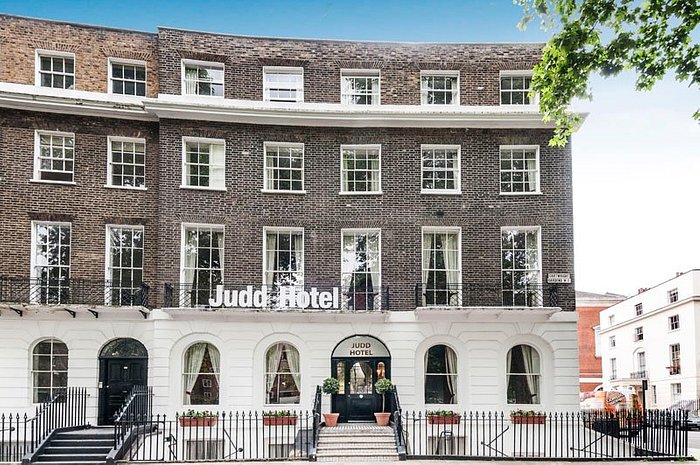 FAQs
Where is the summit held?
We will be hosting the summit in London at 25 Percy Circus, London WC1X 9EU.
Does this count towards CPD hours?
We're delighted you're interested in hosting a talk. We partner with world-leading experts for our member's educational program. You can get in touch here.
Is my ticket refundable?
All tickets are 100% refundable within 14 days of the first day of the summit.
Can I register my interest for hosting a talk?
Yes absolutely! The entire summit will meet your entire CPD requirements (20 hours)!  Certificates of attendance will be issued the day after the event.