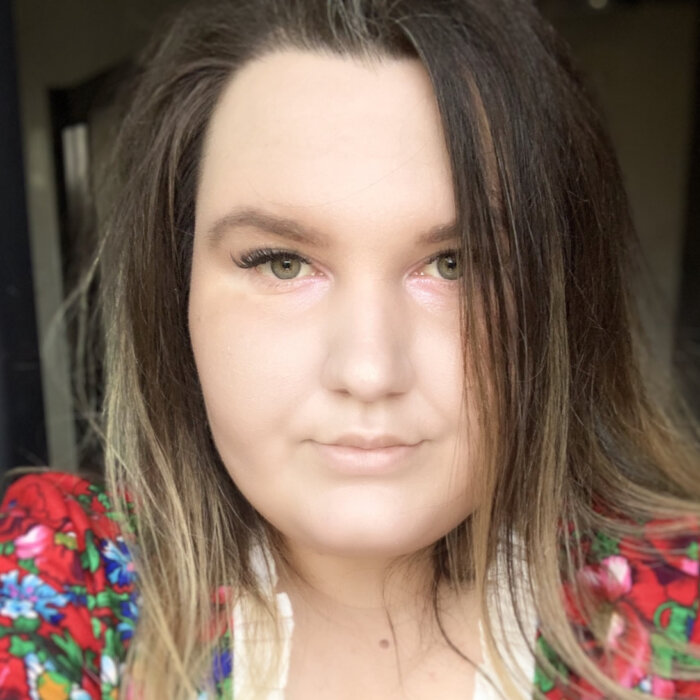 We had a chat with nutritional therapist and ANP mentor Aletta Morariu about what inspired her to study nutrition and how she grew her online business using entirely word of mouth referrals to help people from all over Europe!
Tell us about your story and how you got into nutrition?
I was initially practicing journalism before I changed career.
Seven years ago, I suddenly had severe chest pains. I went to the doctor and she told me I was going to have a heart attack! An ambulance was called straight away and when I got to the hospital I was diagnosed with a really rare heart disorder.
After this, I was still seeking answers because I had so many different symptoms which no one could explain. I was nauseous, I had put on weight and I had no energy.
I went to cardiologists all over the world from Turkey to China to find an answer.
Finally, an endocrinologist discovered that I had a tumour on my pineal gland which impacted the hormone production in my brain.
Straightaway it was recommended that I have surgery. It was at that point I decided I needed to make a change.
I did not want to undergo such a high-risk and dangerous surgery without exploring the alternatives first.
So that was the start of my journey into nutrition!
How did you deal with the brain tumour?
My doctors were very worried about me not getting surgery and tried to scare me with what could happen to my health if the tumour grew.
But I have always been a level-headed person so instead of getting scared, I researched.
I took supplements, I changed my diet, I looked into alternatives to the surgery.
Unfortunately, there is not a lot of research on my type of tumour as its on the pineal gland. However, through dedication and perseverance on different supplement protocols I am able to keep it in a stable condition.
The tumour has not grown and I test my prolactin levels regularly to ensure it stays within range. Its slow progress but every year it gets better.
That's so inspirational! What happened next?
So I did a few short courses on nutrition and then decided to study Nutritional Therapy at the College of Naturopathic Medicine.
After the experience I had of treating myself, I started seeing clients straight away and my practice grew from there.
As a nutritional therapist, how do you like to work with clients?
After the experience of dealing with my own health issues, I love complex cases. It is so rewarding to find the root cause of issues that seem to have no solution.
It's important to be upfront with your clients about this. If they have a rare or complicated condition then they need to understand that their case is not typical. So in the process there will be things that work better than others because they may not react in the normal way but the direction that we are taking together will be towards health.
I went through this journey myself dealing with my tumour.
I went from a hopeless situation to researching and experimenting on myself what would work.
Many people are not offered the tools that they need to get better and I love inspiring people that there are solutions for them.
So tell us about your practice!
I have my own office in Romania but I mostly see clients online. I have a lot of clients in Denmark as my fiancé is Danish.
I work with clients with a wide-range of health issues. Although, I would I work a lot with people with digestive conditions. I'm also delving into sports nutrition for Iron Men and Women.
I tend to refer vegans or people with cancer to specialist practitioners. I would not say no but ultimately clients will probably benefit more from seeing someone who has all the resources in place to work with them.
How did you get your clients?
I never had an issue with marketing.
I have not been able to build my website yet as I have had so many clients that have come through word of mouth which has kept me busy!
I tell everyone that word of mouth is your best marketing strategy.
Word of mouth is the most powerful tool. People want to see results and if you don't get results then you won't get more referrals.
However, other things I have done is packages for two people with the second person half price.
I also write articles for medical magazines which gets my name out there. I would advise practitioners to do something like this or speaking at seminars and webinars.
You just need to put yourself out there in different ways. Go out into society and get that connection going!
What is your process when you are working with clients?
My process is taking a consultation and then sending the plan over the next day.
This gives me time to think about it and sometimes my intuition will remind me after the session of something I need to add in for them.
It depends on the client on how I run the actual consultation. Sometimes they just want to focus on their condition. With a complex case there can be more questions about their medication alone before I get time to go through a whole case.
When it comes to the plan I am more client oriented so some clients can only handle 1 or 2 changes. Some clients like 10 changes!
So I just ask them what they think they can manage. I will also provide them with resources such as handouts, book recommendations and even the studies if they are interested!
I loved diving into the research myself so I'm more than happy to offer that to my clients.
A lot of my clients in Romania don't have a high budget so I normally don't see a client more than twice. However, I offer WhatsApp and email support so they can message me.
Usually in two sessions plus Whatsapp and email, I can get results!
After the first session I will recommend the nutritional interventions and supplements and then they will do this for two months. After this, we will have a follow-up session if something needs to be adjusted and apart from this we will stay on touch over WhatsApp.
They will come for a condition, then we solve it and they are fine. It can be that simple even with complex cases!
Do you have any advice for ANP members?
If you don't have good results with someone do not blame yourself because not everyone wants to help themselves.
I love over-helping people and used to worry if people didn't do the plan. I have learned do not put this on yourself. It's not you!
Another piece of advice is be sure what of what you are saying. If you do not know something then tell them that you will get back to them instead of talking about something you do not understand.
Thank you so much Aletta, tell us what will you be doing next?
I will be doing a PhD and am currently creating supplements for European projects. I'm also researching anti-inflammatories beyond the usual turmeric and omega 3 so there is lots keeping me busy!
Any final words of wisdom?
Be confident!
And have a lot of handouts!
If you want to contact Aletta you can reach her at: alettanutrition@hotmail.com